I haven't been active this year. Sorry about that. Hoping to do better in 2015 with more posts and hopefully better ones.
Anyway, the WordPress.com stats helper monkeys prepared a 2014 annual report for this blog.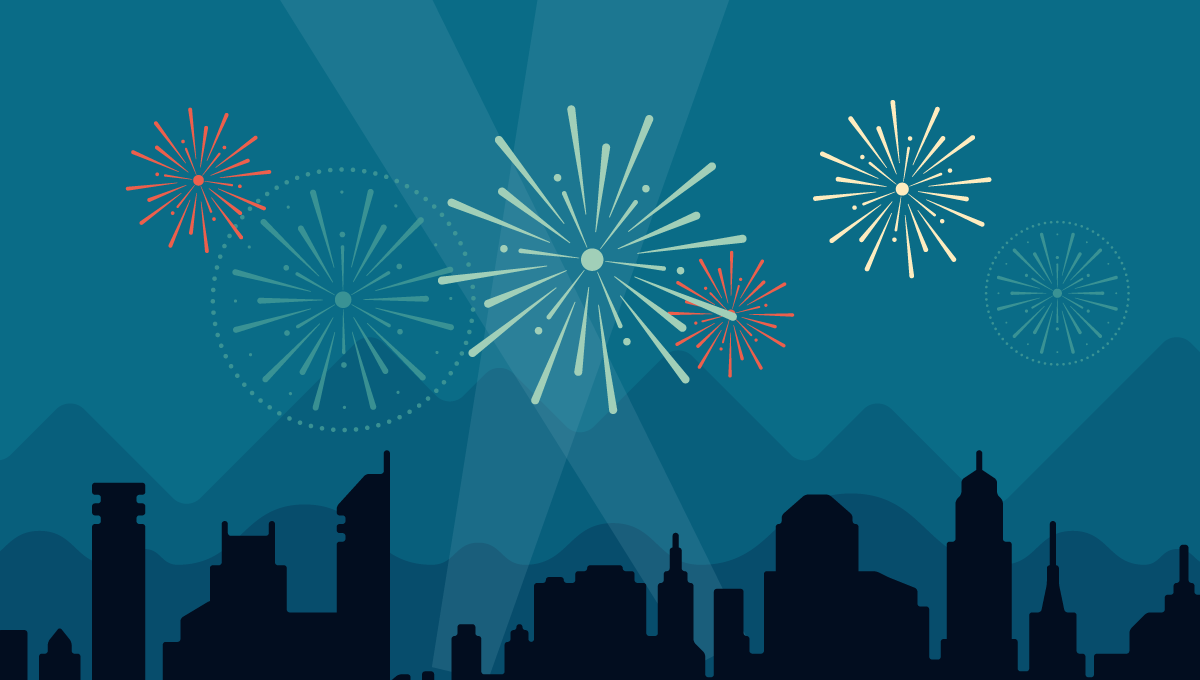 Here's an excerpt:
A San Francisco cable car holds 60 people. This blog was viewed about 2,300 times in 2014. If it were a cable car, it would take about 38 trips to carry that many people.
More than a month after Haiyan, the survivors are now starting to rebuild their lives. It's a tough road ahead but they are not alone. Filipinos from all walks of life have reached out to the survivors be it through financial assistance, food and clothing donations, prayers, while some have volunteered services. The Filipinos are also very grateful of the outpouring of help from other countries.
Last Saturday, my colleagues and I visited the UP Tacloban students who relocated to UP Diliman who won't be going home for the holidays. These students will be spending Christmas and New Year in Diliman because they've lost their homes in Eastern Visayas and for some, even their families. Kalayaan and Molave Residence Halls are their temporary homes under the supervision of Sir Gerry Lanuza, the current head of the Office of Student Housing (OSH). Female students are staying in Kalayaan while guys are in Molave. They take their meals together though: breakfast at Kalayaan, lunch at Molave and dinner at Bahay ng Alumni.
Mr. Joseph Torrecampo, a faculty of the Department of Psychology (CSSP -UP Diliman), together with his wife who's a professor at College of Arts and Letters, are organizing tutorials and non-academic activities for the students while the they are on holiday break. Mr. Torrecampo approached us thinking we were from McGraw-Hill Education. McGraw-Hill, as known here in the Philippines, is the "encyclopedia company." Our parent company is McGraw-Hill, but we are from the other side of the fence, McGraw-Hill Financial, to be specific: Standard & Poors. Anyway, he explained that they need materials for the quasi-remedial English classes. They need books, journals or magazines with content that they can use for the tutorials.
I know we are all busy with the Christmas preparations and we may have drained our budget with buying gifts, but if you have books and other literature you can share with these students, they would really appreciate it. You can also donate money and Mr. Torrecampo and his wife will use the funds for the materials.
If you're willing to donate, you can reach me at:
+63-906-487-3234
7pmtrain@gmail.com
facebook.com/jobetisonthetrain
twitter.com/trainrides
Thank you in advance and happy holidays.
Note: All photos taken by Ma. Junella Gazmen.
trainrides
Weekdays are hectic. The days go by in a blur of sweaty commute, hurried lunches, deadlines, office gossip, punctuated by his text messages reminding you that in another part of the city, he's also caught in a routine and can't wait for the weekend. Friday is a reward for the sacrifices of the week. But you'd have to contend with traffic jam and people flooding the malls due to weekend payday sale. And early summer heat reminds you that your feet are numb and you badly need a massage.
Then you see him waiting for you in the midst of a sea of faces, and you swear you can almost hear that The Cure song playing in the background. And the way he lights up when he sees you in the crowd is precious. You love this man and as he hugs you, you're reminded of the promise Friday brings:…
View original post 47 more words
I've had my fair share of dating horrors. In fact, I have told you about my spectacularly disapponting date with a guy who liked Westlife. If not, you can read about it here.
Yeah, yeah, I have this annoying love affair with hyperbole. So anyhow, it's Friday and so most people are in good spirits. I hope you are too. Well, I am. And so today I will write about something positive. Hmm. Like what? Crime rate? Upcoming national elections? The April 15 deadline for filing of taxes? Geezz, can you tell how I'm oozing with positivity right now?
Let's talk about dating, which personally is a comedy of horrors. I'm pretty sure Billy Shakespeare is turning in his grave right now for my usage of one of his famous plays. If you are hoping I would lay out for you fool-proof dating advice, you may stop reading now, though I hope you wouldn't. Surely, you have to understand that a 29-year old spinster is in no place to dish out dating advice in any shape or form. But just because I am a self-confessed spinster and apparently unpopular with guys, doesn't mean I am without my wishes for a perfect date. And that's what I want to share with you today.
It's actually a tie. So I have two perfect ideas for a date. Before I tell you what they are, I'll tell you first that when I was in my early 20s, I thought a perfect date for me would be in a museum. What could be more romantic than walking through high-ceilinged halls full of different artworks? Plus the silence of the sculptures as the dust tries to settle on the frames of paintings provides a charmed setting for a budding affair. The soft echo of your footsteps as you pretend to look at sketches would be the perfect soundtrack of your own romantic comedy. As you can see, I lived in a European romcom when I was 20. Think Amelie and The Spanish Apartment. But since I've been on platonic dates in a museum twice with two of my good guy friends, I've scrapped out the perfect museum date.
So my perfect date idea #1 is at a blood-letting activity. Now before you clutch your imaginary pearls, let me explain myself. The reason why I think this is perfect is aside from you are making a contribution to the National Red Cross, this also gives you a glimpse into what kind of person your date is. If he is willing to give blood on your first date, there are only two valid possibilities. Either he is desperate and willing to do anything and everything to get laid or he really cares about such causes as helping those who need blood.
An equally important reason why this donating blood is perfect is because after you've given out 500cc of your own blood is that now you two have the perfect little excuse for a red meat feast or buffet. You need all the red meat for your red blood cells. So hey, win-win, right? If a worthy cause and a buffet won't seal your bond forever, then nothing would.
Perfect date idea #2 is a little picnic at night in the middle of Sunken Garden while listening to 90s and early '00s boyband music. You could also add reading your favorite children stories and/or rhymes to the repertoire. You only need finger foods, mat, candles, iPod/phone for your music and story books. Think Nsync, Backstreet Boys and 98 Degrees. If a guy is willing to listen to crappy boyband music with you, he may be: a, someone who has terrible music just like you; b, desperately wants to sleep with you or; c, willing to forego your horrible taste in music for a shot at a meaningful relationship. So again, nothing to lose and everything to gain in this setup.
PS. The children stories part is a subliminal attempt for him to think that you would one day bear his children. I am assuming you'd be down for that. No pun intended.
PPS. You are only allowed to stay at Sunken Garden until 10 in the evening.
So anyway, since I don't see any dates in my foreseeable future, I'll just enjoy my Friday listening to The Dan Band's Candy Shop. If you haven't heard of Dan Finnerty or The Dan Band, it's about effin time you listen to him/them now.
TGIF!
Thanks a lot Abhishek for nominating me for the Very Inspiring Blogger Award. You're awesome not just because you meet love interests on the train but because you translate those encounters into stories I want to be a character of. Hope to read more of your stories.
Here are the rules:
1. Display the award logo on your blog (top).
2. Link back to the person who nominated you (below logo)
3. State 7 things about yourself (below terms).
4. Nominate 15 other bloggers for this award and link to them (below 7 things).
5. Notify those bloggers of the nomination and the award's requirements.
7 things about me
1. I spent almost six years in film school. I didn't learn to act though. I can't fake an orgasm or a smile if my life depended on it.
2. I am a perpetual commuter who loves trains.
3. I have always loved to write since I was little but only started to blog recently. So far the whole thing feels inspiring and surprisingly therapeutic.
4. Food is one of my greatest passions in life. The 20 pounds excess I have should be sufficient proof of that.
5. I am an editor for a financial research company. I love my job because I have passion for the written text, the company gives us a total of 30 vacation days in a year and the pay is more than decent.
6. I am not a big fan of pets. I am scared of dogs because I was bitten by a huge one when I was seven. Photos of snakes and other reptiles terrify me.
7. I think bald guys are hot.
Now, my 15 nominees:
1. http://snarkysnatch.wordpress.com/
She more than makes up for my awkward and involuntary celibacy. She's really funny and I want to get drunk with her.
2. http://thelovemanifesto.wordpress.com/about/
He reminds me of John Gray. If you need to figure out your relationship issues, read this blog.
3. http://abhisheksinha99.wordpress.com/
He's got his heart broken and poured them on to his blog. Love is sad and beautiful just like him.
4. http://desireinspiration.wordpress.com/
She's doing what I want to do for a really long time now, write adult literature. Her stories are hot, to say the least.
5. http://gabfrab.com/
He claims to have infused himself with puppy DNA. Plus, sometimes surrealism can be good in moderate dosage, for me at least.
6. http://zoellemargaurite.wordpress.com/
She is a talented writer and artist. We don't like the same music and movies but we are great friends.
7. http://confederacyofspinsters.com/
This blog should be required for contemporary women. Feminine has never been this classy.
8. http://clownonfire.wordpress.com/about/
Because who doesn't want a clown on fire? If you live a sheltered life, read his blog for a much needed abrasion.
9. http://thecitizensoffashion.com/
My daily dose of fashion. I know that me and fashion shouldn't be in one sentence but this blog is kind of my guilty pleasure. Everything stylish, sophisticated and vogue is in here.
10. http://toemail.wordpress.com/
I envy the places the toenail had been to. Or the toemail for that matter. If you have a toe fetish, this would be the right place.
11. http://hollybee42.wordpress.com/
She does comics every day. Definitely high-larious, that Holly.
12. http://themonumentaljackass.wordpress.com/
Don't let the name jackass fool you. He writes stories and does them very well.
13. http://glutenfreegus.com/
I mostly stare and salivate at the pictures of food here. I'm sure foodies would appreciate this blog.
14. http://renardmoreau.wordpress.com/
He reminds me to write about real issues but then I rarely do. Maybe because sometimes I feel content reading his.
15. http://theverybesttop10.com/
Because everyone loves lists of anything and everything.
Congratulations to all of you!